"The money we raise won't cure cancer.
What it WILL do is help support programs and services
that will help families, friends and neighbors dealing with this disease..."
- George Fabula Jr., Team Captain, Amanda Hichkad CCA Celebration Walk
& Grateful Family of Cancer LifeNet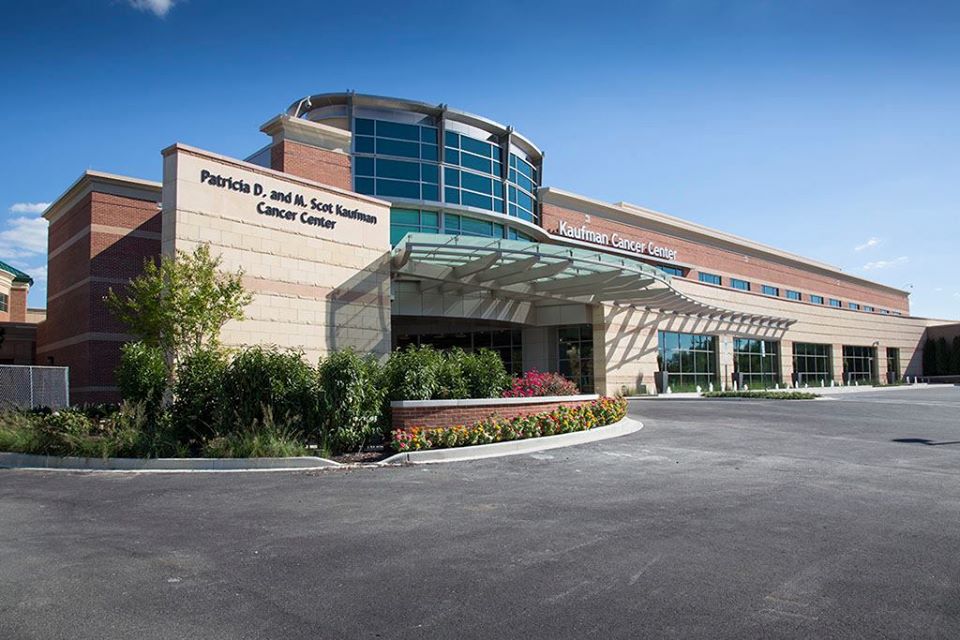 ---
Everyone in our community knows someone who has faced the terribly frightening disease of cancer and has seen, firsthand, the impact it has in so many different ways. Sometimes facing the unknown can be the biggest fear for individuals when they receive a cancer diagnosis. Navigating the health care system while facing a life-threatening illness can be a major challenge.
Through the combined efforts of The Upper Chesapeake Health Foundation (UCHF) and our Chesapeake Cancer Alliance (CCA) volunteers, Cancer LifeNet at University of Maryland Upper Chesapeake Health's Patricia D. & M. Scot Kaufman Cancer Center was founded in 2006 as a solution to this problem.
This program, funded entirely through philanthropic dollars from events such as the Amanda Hichkad CCA Celebration Walk, offers free-of-charge supportive care services to all residents of Harford and Cecil Counties, regardless of where he/she/they are receiving their cancer treatment. Offering navigation and support, Cancer LifeNet helps people cope with the physical, financial, psychological and emotional aspects of having cancer. Nurse navigators, social workers and other specialists work alongside people diagnosed with cancer to create a safe and nurturing environment and help them cope with each stage of their cancer journey.
Designed to help patients and their loved ones balance work, family, and cancer treatment, some of the over 300+ programs and services provided by Cancer LifeNet include:
Education & Assistance

from our Nurse Navigation Team.

Counseling & Assistance

with Resource Access from our Social Work Team.

Support Groups & Educational Programs

Specialized Nutritional Counseling Classes

Patient Financial Advocacy: helping Patients to formulate financial plans to prepare for all insurance and non-insurance covered costs of having Cancer.

Support from trained volunteer navigators who have personal experience with battling cancer.
Through the philanthropic efforts of our volunteers, friends, family and local community, Cancer LifeNet was able to offer all of these programs, in addition to the 300+ other unique programs and services, to over 1,800 individuals over the last calendar year.
The goal of these classes and programs is to enhance the "mind, body and spirit" of all the attendees. Some of the programs that can assist in helping achieve a balance of the three include:
Yoga

Holistic Medicine (Acupuncture, Meditation & Reiki Exercises)

Low Impact Fitness Classes

Beauty Classes from Trained Beauticians & Cosmetologists

Gardening Classes

Children's Lives Include Moments of Bravery (C.L.I.M.B.): a support program for children with a loved one facing cancer - designed to educate, support, and help children cope with the many emotions commonly experienced during this time.
Cancer LifeNet means that our family, friends, and neighbors who hear the words "You Have Cancer" are not alone as they move with their cancer treatment.
This is friends and neighbors helping friends and neighbors in the fight against cancer.