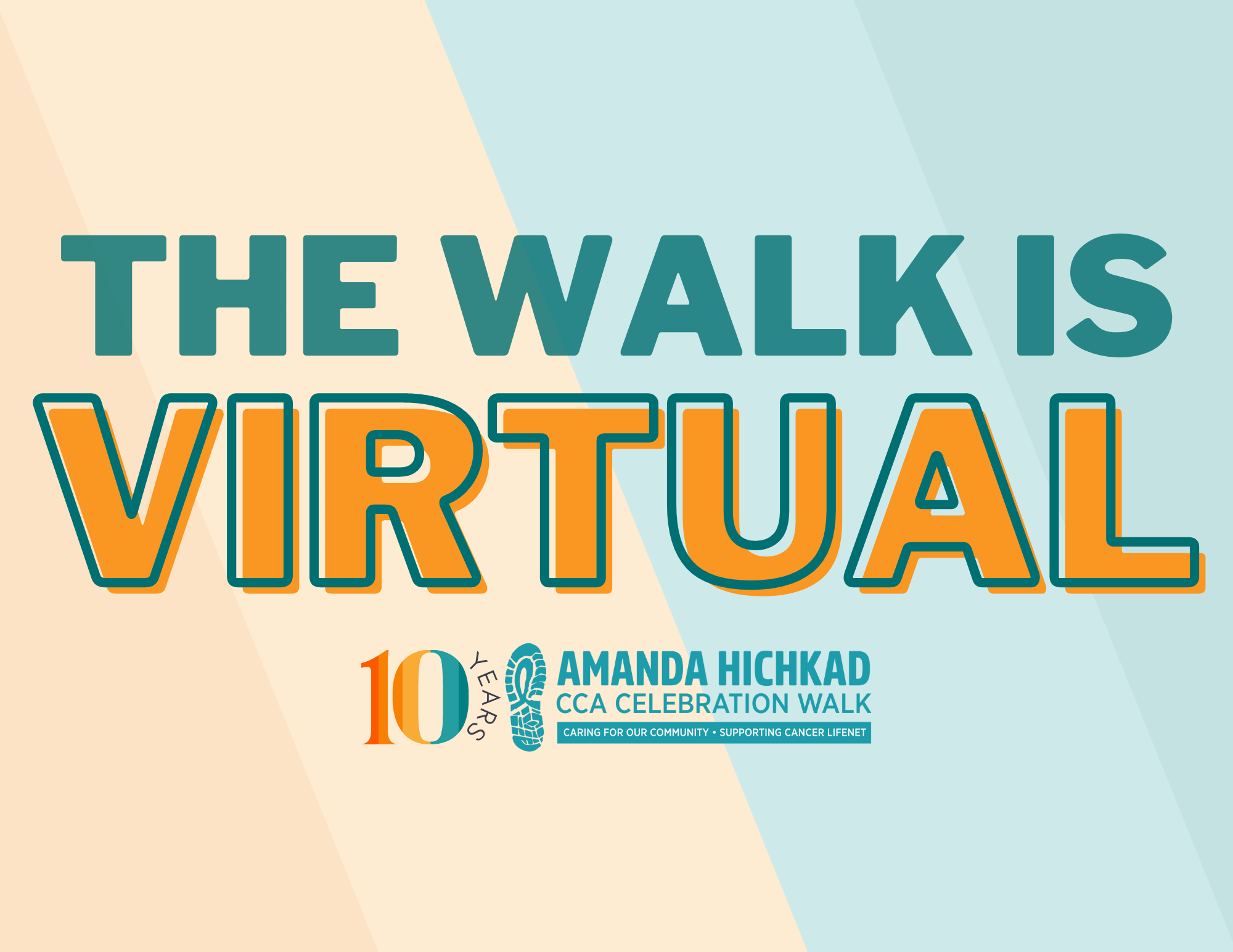 The 10th annual Amanda Hichkad CCA Celebration Walk tomorrow morning, Saturday, May 13, is VIRTUAL!!

Please share this message with your friends and family to ensure all are informed.

The current forecast for Saturday morning is a steady and consistent rain. The safety of our patients, participants, volunteers, and supporters, and our commitment to providing a positive event experience for all is our top priority and with the expected weather, we feel the conditions will not comply.

While we will not be gathering and walking in-person, we encourage you to join us VIRTUALLY! This event is about honoring, remembering, and celebrating. Every step you take, whether we are together, in person, or on our own, like the past few years, we're still making an extraordinary difference for local cancer patients and their loved ones.

Please share your Walk photos/videos and tag the Upper Chesapeake Health Foundation and Chesapeake Cancer Alliance. We'd love to see how you honor, remember, and celebrate your loved ones. Any questions or concerns, please contact Geordan Sommer at: Geordan.Sommer@umm.edu or 443-504-4001.

We will be in touch over the next few weeks, to share how we will distribute our Walk giveaway and on how we can celebrate together. The Kaufman Cancer Center is celebrating its 10th anniversary and Chesapeake Cancer Alliance is celebrating its 20th anniversary this Fall. We want to invite our Walk community to one of our many events honoring these milestones.

Thank you for your support of the 10th Annual Amanda Hichkad CCA Celebration Walk and Cancer LifeNet at the Kaufman Cancer Center. This is friends and neighbors helping friends and neighbors.

With gratitude,
Members of Chesapeake Cancer Alliance and the Upper Chesapeake Health Foundation
Find a Participant or Team: